Description
Behringer HC 2000B wireless headphones are great for instrument tracking, studio mixing, and listening to your favorite music. HC 2000B headphones include over-ear, closed-back earcups and 40mm dynamic drivers for maximum sound quality in any listening location. A fast 2-hour USB charge (cable included) gives you seven hours of listening time and comfortable, customizable cushioning. A built-in microphone lets you make confidential phone conversations. The Behringer HC 2000B headphones make high-quality Bluetooth listening affordable for music creators and fans!
Detailed performance you require
A modest price doesn't mean you have to skimp on quality, and Behringer definitely understood the assignment with HC 2000B headphones! These headphones pack powerful 40mm dynamic drivers, producing a frequency range of 20Hz to 20kHz that supplies impressively balanced audio with crystal clear, high-resolution delivery. There's no bass loss, either, courtesy of the HC 2000B's over-ear and closed-back design, prioritizing sound isolation so that hindrances like background noise won't pester you.
Comfortable wherever you listen
The oval earcups and adjustable headband are padded for comfort no matter where or how long you listen. Long studio mix? Check. Long stroll with some tunes? Urgent conference call? Check! HC 2000B headphones make switching from your phone or tablet to Bluetooth-enabled mixers and amplifiers easy. These Behringer headphones work with almost any professional or personal device, so you can carry them everywhere!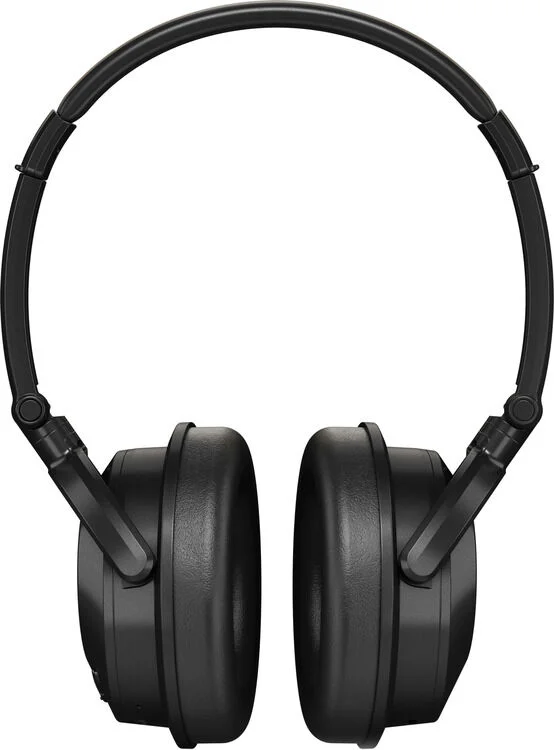 Behringer HC 2000B Wireless Headphones Features:
Ideal choice for tracking, mixing, calling, and casual listening
40mm dynamic drivers deliver 20Hz–20kHz frequency range for a balanced and high-resolution audio signal
Built-in microphone enables private phone calling
Over-ear, closed-back engineering eliminates bass loss and isolates audio from background noise
Padded earcups and adjustable headband prioritize comfort for the listener
Fast, easy switching between Bluetooth devices allow you to access a variety of different sources with ease
Compatible with nearly all pro and personal Bluetooth devices, making for the perfect travel companion
7-hour battery life with 2-hour rapid charging via the included USB cable
With a commitment to provide  top-notch customer service and competitive prices,
Audio Shop Nepal
 is the go-to destination for many audio enthusiasts in Nepal looking to purchase 
Behringer
 products.