Description
Sennheiser HD 25 PLUS Monitor Headphones are not only exceptionally comfortable, but its closed-back design also offers good ambient noise isolation. These headphones are suitable for broadcasters, live sound engineers, DJs, and recording engineers who operate in noisy venues due to their exceptional SPL management. These headphones include a flip-away earcup for one-ear listening and a broad frequency response for precise monitoring. The HD 25 Plus on-ear headphones feature Sennheiser's signature split headband and provide performance, comfort, and excellent sound isolation.
HD 25 Plus headphones are identical in design to HD 25s, but provide you with two detachable cables (coiled and straight steel), a second set of soft velour earpads (in addition to the standard ones), and a convenient storage pouch.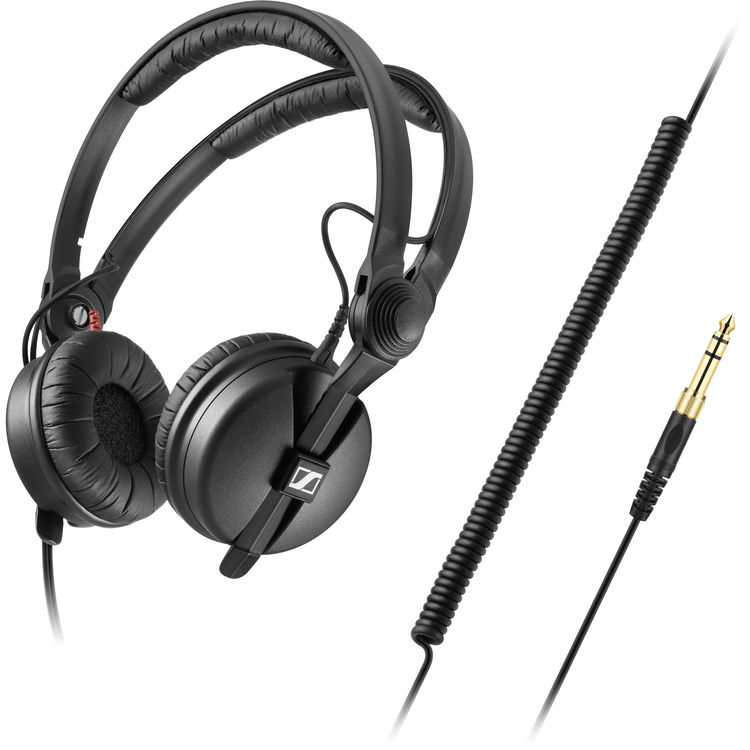 Sennheiser HD 25 PLUS Headphones Features at a Glance:
Split headband and padded earcups provide incredible comfort
Closed-back design yields effective ambient noise isolation
Excellent SPL handling (up to 120dB) for working in loud environments
Flip-away earcup for one-ear listening
Wide frequency response (16Hz-22kHz) allows for highly accurate monitoring
70-ohm nominal impedance for universal compatibility
2 detachable cables (coiled and straight steel) with screw-on 1/4″ jack adapter
2 sets of earpads (standard and soft velour)
Includes storage pouch
With a commitment to provide  top-notch customer service and competitive prices, Audio Shop Nepal is the go-to destination for many audio enthusiasts in Nepal looking to purchase SENNHEISER musical products with Accessories.