Description
The Rane SL4 with Serato DJ can transport your whole digital music library. Vinyl emulation is popular with Rane SL USB interfaces and Serato Scratch Live. The SL 4 adds artistic flair to DJing with enhanced capabilities. The SL 4 supports two computers and four CD/phono decks. Two USB ports enable smooth DJ changes and back-to-back performances. The SL 4 will boost your DJing with the newest technologies!
This simple method provides you the usability and "feel" of conventional DJing with incredibly rapid reaction time from touching the decks to hearing the audio stream. Serato's system-level audio drivers properly monitor your movements, no matter how quickly. The SL 4 revolutionises DJing!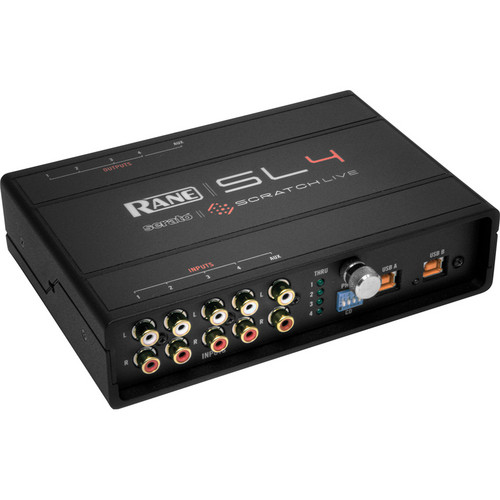 Rane SL4 with Serato DJ Features:
Low latency for authentic DJing feel
4 x CD/phono input switches
Superior-sounding 24-bit converters
48kHz or 96kHz sample rate selectable in software
ASIO/Core Audio drivers for third party support
USB 2.0 connection to Mac/PC
Compact, rugged die-cast design
Includes Serato Scratch Live Software, 2 USB cables, 6 stereo RCA cables, 4 control CDs, 4 control vinyl records, a soft case, and an external power supply
With a commitment to provide  top-notch customer service and competitive prices, Audio Shop Nepal is the go-to destination for many audio enthusiasts in Nepal looking to purchase Rane products.