Description
Marantz Professional Sound Shield Compact  is a professional vocal reflection filter designed to mount to a microphone stand. It features two folding metal panels that make it easily transportable. The high-quality foam reduces ambient sound resulting in cleaner recordings in the studio or the field.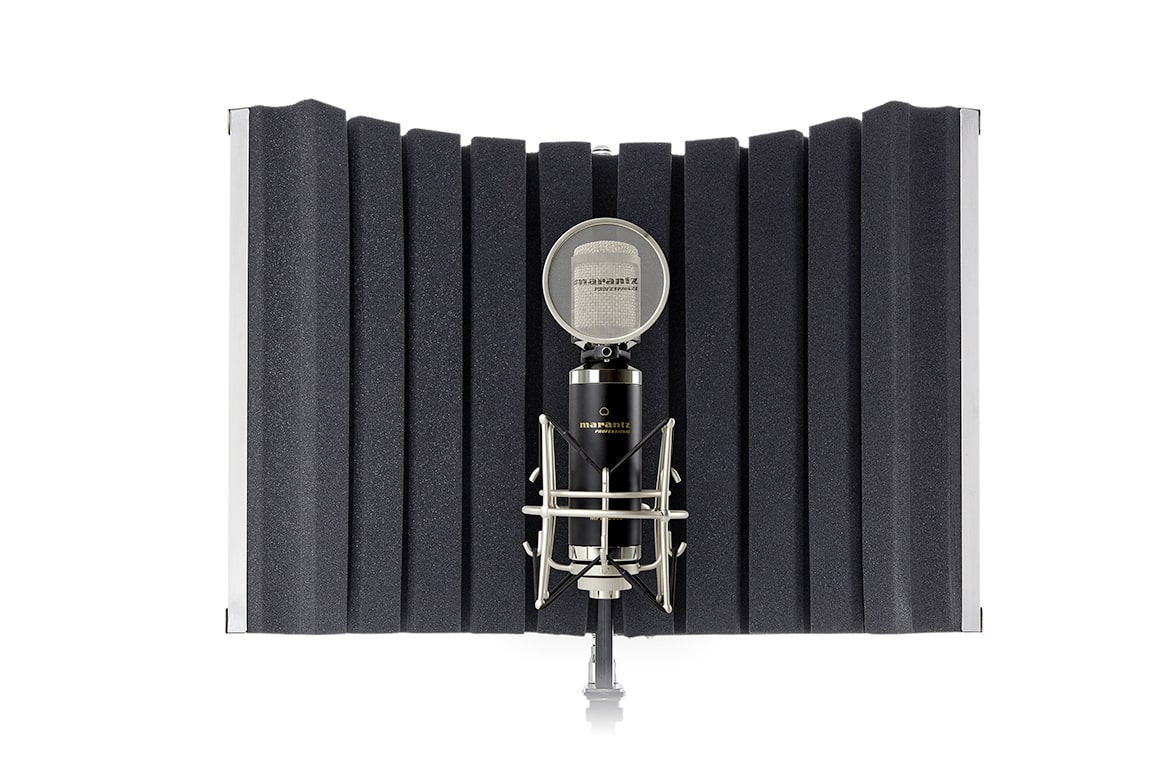 Note: Mic not included:
Marantz Professional Sound Shield Compact Features:
Compact Microphone Isolation Solution
Absorbs Unwanted Ambient Reflections
Folding, Curved Metal Panels
High-Quality Acoustic Foam
Mounts Directly on Mic Stands
Lightweight for Easy Transport
With a commitment to provide  top-notch customer service and competitive prices,Audio Shop Nepal is the go-to destination for many audio enthusiasts in Nepal looking to purchase Marantz products.