Description
The Focusrite Clarett+ 8Pre Audio Interface 18-in/20-out audio interface from Focusrite provides a solid basis for any studio or mobile recording setup. It has eight Clarett+ microphone preamplifiers that sound fantastic, a wide dynamic range, and ultra-fast, low-latency performance provided by USB-C. The magic begins the moment you connect in your microphones: the mic preamps have Focusrite's switchable Air effect, which gives your microphones the air and clarity of an ISA transformer-based mic preamp. The Focusrite Clarett+ 8Pre is ready to fit into practically any recording setup thanks to its extensive connection, which includes analog I/O, S/PDIF, and ADAT I/O.
Outstanding versatility, speed, and sonic performance
The Clarett+ 8Pre's eight newly designed mic preamps deliver a truly impressive dynamic range. Perfect for your studio or mobile recording rig, the Clarett+ 8Pre gives you a wealth of connectivity — including ADAT and MIDI I/O — all in a sleek 1U form factor. With its sonic performance, leading edge round-trip audio latency and ease of use, the Clarett+ 8 Pre is an excellent choice of interface.
Eight Clarett+ mic preamps with Air effect
Focusrite fitted the Clarett+ 8Pre with mic preamps that were designed exclusively for the Clarett+ range with loads of pristine gain and vanishingly low noise. In addition, these preamps include Focusrite's proprietary Air feature that switches in an analog model of Focusrite's acclaimed classic transformer-based ISA mic pre, breathing life into your recordings. If you've always wanted vocals that shimmer with presence and silky air, then try recording with the Clarett+ 8Pre. You will be impressed!

The cleanest way yet to get sound in and out of your DAW
Sound engineers know that conversion is key to superior digital audio, and every Clarett+ features the latest in Focusrite's class-leading 24-bit/192kHz conversion. Offering an expanded dynamic range and higher signal-to-noise ratio than previous models, the Clarett+ is the cleanest way to get sound in and out of your DAW.
Generous I/O to handle any recording scenario
The Focusrite Clarett+ 8Pre gives you 18 audio inputs and 20 outputs packed into a trim 1U rackmount chassis. This includes eight analog inputs, ten analog outputs, stereo S/PDIF I/O, and eight channels of ADAT I/O. The ADAT output is perfect for sending audio to an external D/A for line output expansion, while the input can be used to bring in eight additional digital mic preamp channels, such as the Focusrite OctoPre MkII, for maximum flexibility. In addition, two front-panel mic/line/instrument inputs give you quick and easy access — even when you've got your Clarett+ rack mounted. And those hi-Z inputs have copious headroom to handle your guitars and basses with hot passive or active pickups.

Accessible metering and monitoring
Featuring a 6-segment, multichannel LED meter, the Clarett+ 8Pre's monitor panel keeps you informed of analog and digital input levels and main monitor outputs. Monitoring facilities include a level control, as well as dim and mute buttons. Add to that two wide dynamic range front-panel headphone outputs with enough power to deliver healthy levels to high-impedance headphones, and the Clarett+ becomes your go-to device for tracking and mixing.

Intuitive and easy-to-use software mixer
Focusrite Control, a new software mixer included with Clarett+, simplifies monitoring and routing configurations. Focusrite Control's classic mixing workflow and instant access to dim, mute, and other hardware capabilities make it straightforward to use.
Remote control from your iPhone or iPad
With the free Focusrite iOS Control app, you can adjust the mixes you made with Focusrite Control on the desktop app from your iPad or iPhone.

Use your favorite plug-ins in real time
Record and monitor in real time with your favorite DAW plug-ins with the Clarett+ 8Pre's very low round-trip audio latency via USB-C. No DSP is needed. Create your perfect recording chain on every channel with any plug-in. Focusrite's Classic Red 2 and Red 3 plug-in suite and Brainworx bx_console Focusrite SC accurately model Focusrite's classic Red range EQ and compression hardware.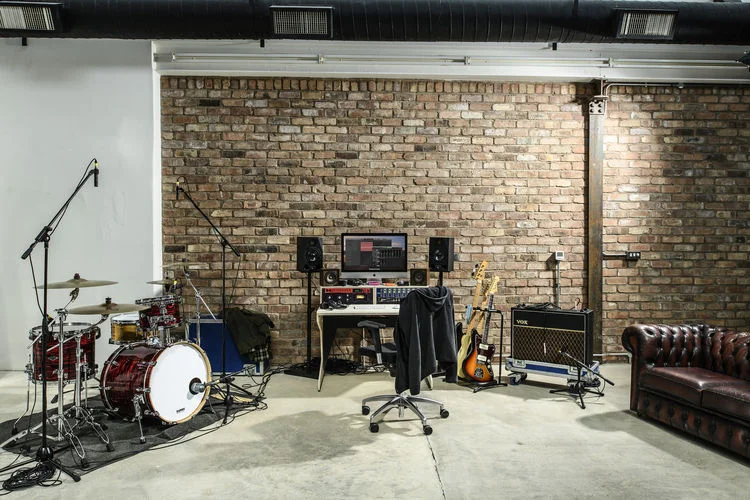 Plugged in and ready to rock
This Clarett+ interface's specific inserts let you track across your favorite rack gear. All Clarett+ interfaces contain the Hitmaker Expansion, a studio-grade software package with sophisticated mixing plug-ins and virtual instruments. Abelton Live Lite and a 3-month Avid Pro Tools Artist membership are included.
Included Hitmaker Expansion Pack software bundle:
Antares Auto-Tune Access
Relab LX480 Essentials
Softube Marshall Silver Jubilee 2555
XLN Audio Addictive Keys
XLN Audio Addictive Drums 2
Brainworx bx_console Focusrite SC
Focusrite Red Plug-in Suite
Landr Studio (plus five free masters)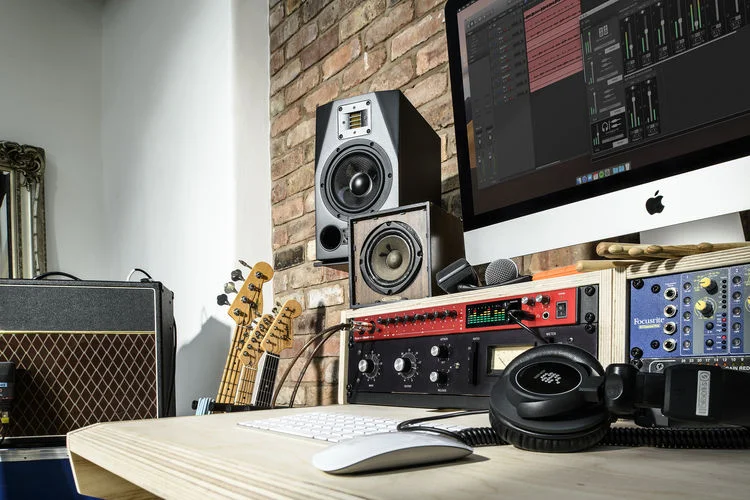 Focusrite Clarett+ 8Pre USB-C Audio Interface Features:
8 Clarett+ mic preamps with Focusrite's proprietary Air feature
Copious headroom, vanishingly low noise
Upgraded digital conversion and clocking
Generous I/O, enough for the whole band
8 analog inputs, 10 analog outputs
Stereo S/PDIF, 8 channels of ADAT I/O
2 front-panel mic/line/instrument inputs
Accessible metering and monitoring
Intuitive, easy-to-use software mixer makes short work of configuring your monitoring and routing; provides quick access to internal hardware functions
Record and monitor in real time with your favorite DAW plug-ins
Create custom monitor setups for both you and your artists
Focusrite's class-leading 24/192 conversion
Word clock output for slaving external digital devices
6-segment, multichannel LED meter
Monitor level control, plus dim and mute buttons
2 wide-dynamic-range front-panel headphone outs
Included software from Focusrite and Brainworx
Pairs perfectly with the Focusrite OctoPre
3-year warranty
With a commitment to provide  top-notch customer service and competitive prices, Audio Shop Nepal is the go-to destination for many audio enthusiasts in Nepal looking to purchase Focusrite products.