Description
Loaded with four great-sounding XMAX preamps, the PreSonus Studio 68c is tailor-made for small bands, producers, and small studios. Beyond that, six outputs supply extra monitoring flexibility and external effects processing possibilities. You also get S/PIDIF I/O, along with MIDI I/O for your keyboard controller, so working with virtual instruments is a breeze. DJs will appreciate the Studio 68c's Cue Mix A/B headphone selection. And you can start recording right away with the included Studio One Artist software and Studio Magic plug-in suite.
Award-winning Class A XMAX preamps
Built from discrete, high-voltage components, these Class A preamps easily rival many respectable studio staples. When you run them at about 2–3 o'clock, they provide you with tons of headroom and just a hint of warmth. As you turn them up from there, your lows get deeper, your highs get smoother, and they offer a beautiful sonic richness. You'll be surprised by the results you can get with a full set of these amazing pres.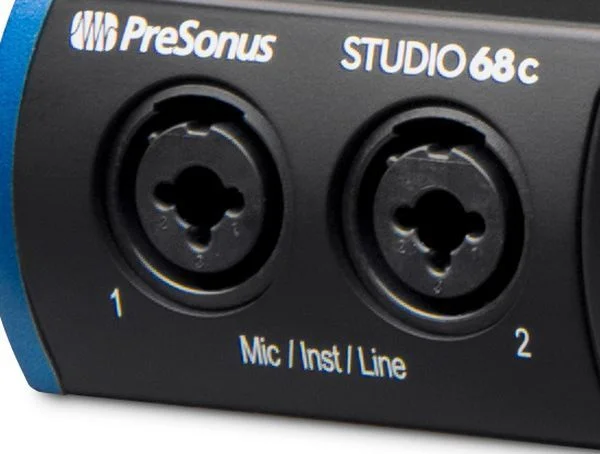 Professional-level digital resolution available
Speaking of headroom, thanks to the Studio 68c's high-quality digital converters, you get an impressive 115dB of dynamic range that allows you to capture every nuance and sonic detail of your source. What's more, these converters are capable of operating at up to 192kHz resolution, allowing you to go well past the 96kHz of professional studio work and future-proof your recordings for the high-quality standards yet to come. In other words, whether you need ultra-high-resolution audio for sound-design work or simply want to capture your recordings in the greatest possible sonic detail, your Studio 68c is ready for the job.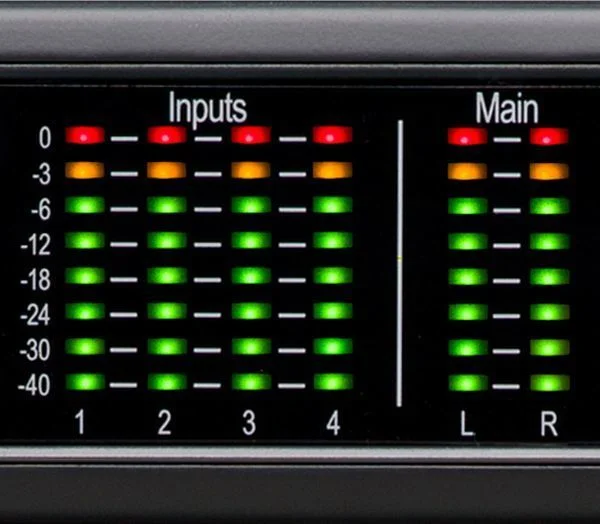 Equipped with convenient A/B monitoring
One thing that's absolutely critical when it comes to high-quality studio recording and DJ/electronic music performance is flexible monitoring, and the Studio 68c delivers. PreSonus outfitted the Studio 68c with their Cue Mix A/B headphone selection. This allows you to switch smoothly between two independent mixes, which is great when shifting between a recording mix and the main mix or cueing up tracks in a live DJ set.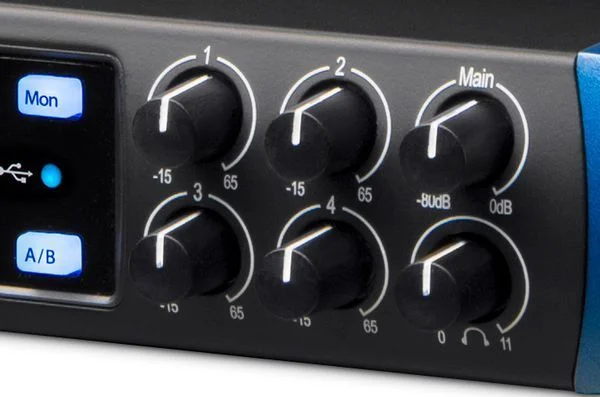 Extended I/O covers MIDI and more
Need to hook up MIDI gear? Your Studio 68c has that covered too. It lets you connect everything from old-school controller keyboards to modern digitally controlled guitar amps, all via a set of 5-pin MIDI jacks supplied by the included serial breakout cable. This cable also includes S/PDIF digital connections, which allow you to expand your system with additional preamps or other digital audio sources.

Superb software package included
Your purchase includes Studio One Artist and everything you need to start recording via your computer. Plus, to take your recordings to the next level, you get the Studio Magic plug-in suite. This extensive collection of popular plug-ins includes emulations of classic studio gear from legendary manufacturers, adding hundreds of dollars in extra value. Punch up your mix bus with the Brainworx bx_opto compressor, add ambient reverb with Lexicon MPX-i Reverb, fire up transients with SPL's Attacker Plus, and much more. And since these plug-ins are available in AAX, VST, and AU formats, they're compatible with any DAW.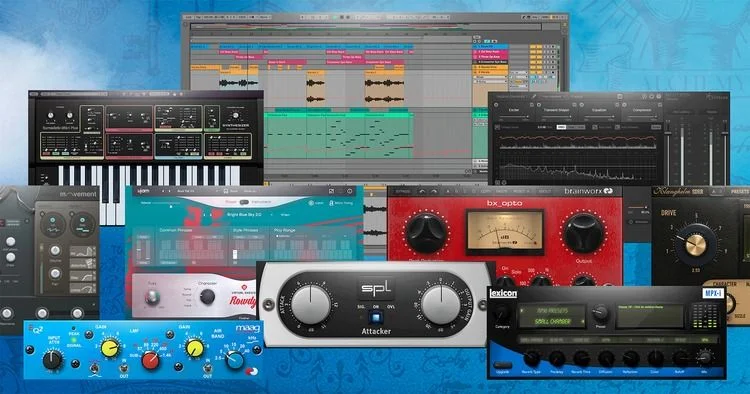 PreSonus Studio 68c USB-C Audio Interface Features:
Compact and feature-rich 6-in/6-out USB-C audio interface
Loaded with 4 world-famous XMAX Class A microphone preamplifiers
Enough built-in I/O for multiple monitor mixes and outboard gear
Capable of up to 24-bit/192kHz studio-grade digital resolution (limited to 4 tracks)
Stay on top of your mix with ladder-style LED meters and low-latency direct monitoring
Cue Mix A/B headphone output control accommodates a number of advanced applications
Onboard MIDI I/O provides a standard 5-pin DIN connection to keyboards and other MIDI gear
Includes PreSonus Studio One Artist DAW software for Mac and Windows PCs
Packaged with the complete Studio Magic Plug-in Suite — a collection of awesome plug-ins by Maag Audio, Lexicon, Arturia, and others
USB-C to USB-C and USB-C to USB-A cables included
With a commitment to provide  top-notch customer service and competitive prices, 
Audio Shop Nepa
l is the go-to destination for many audio enthusiasts in Nepal looking to purchase 
Mackie
 products.