Description
Shure's SRH840A Monitoring Headphones will supercharge studio sessions. Studio professionals love Shure's premium drivers, which improve playback quality. Richer bass, better middle clarity, and soaring treble like no other for the price! These headphones have great sound and a sleeker style with gold accents. Premium cushioning on the headband makes extended mixing sessions more comfortable. Their closed-back design decreased background noise, letting you concentrate on the music. The Shure SRH840A Monitoring Headphones fold effortlessly for travel and storage. The 1/8-inch cable includes a gold-plated 1/4-inch adaptor for plugging into interfaces and other sound modules.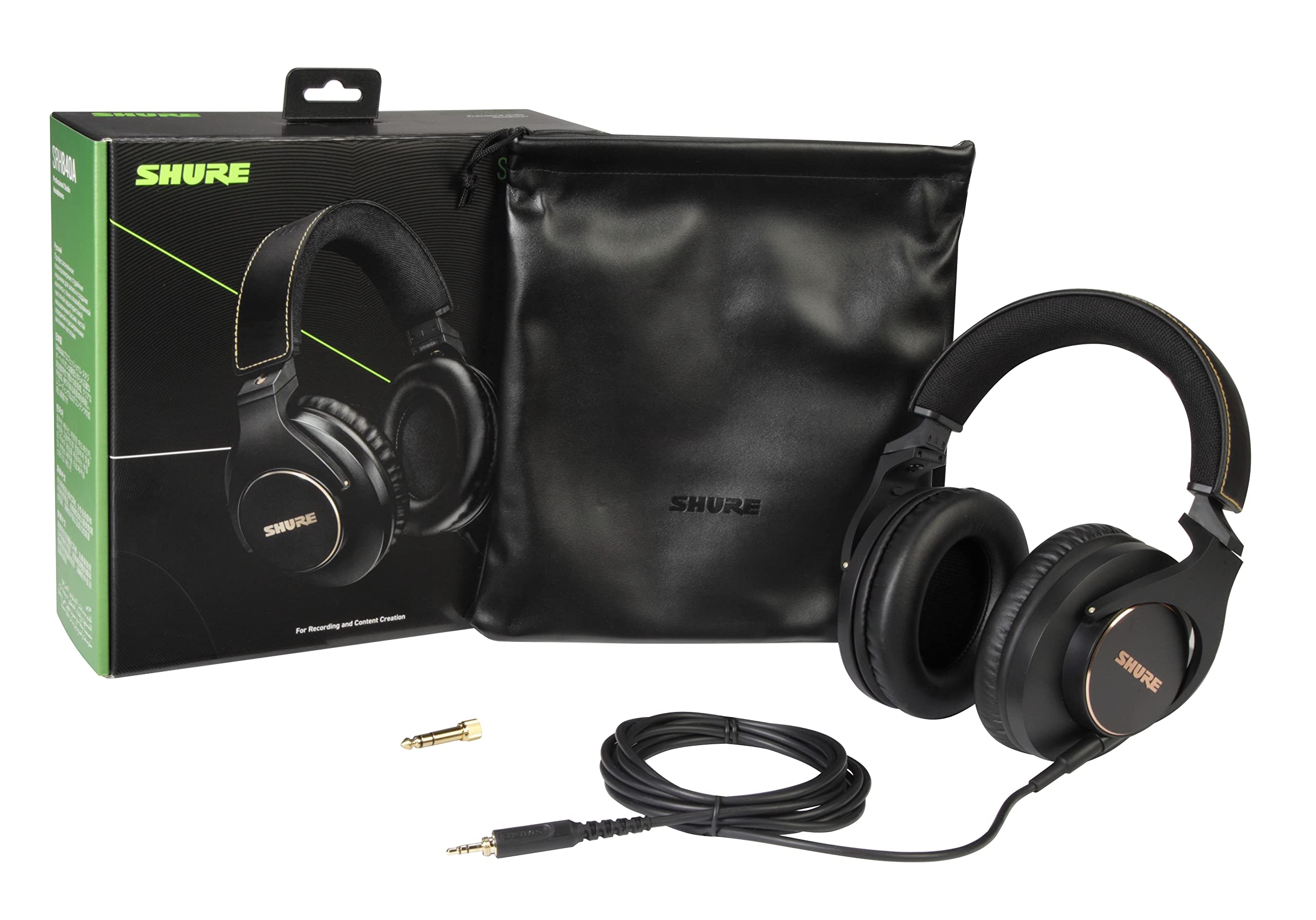 Shure SRH840A Monitoring Headphones Features:
Ideal professional-grade studio monitoring headphones
Premium Shure drivers improve bass richness, midrange clarity, and treble presence
Updated and sleek aesthetic with gold accenting
Headband features premium padding for more comfort during extended usage
Closed-back design is great for reducing distractions in the studio
Collapsibility allows for quick and easy storage when travelling
Included is an 1/8-inch cable with 1/4-inch gold-plated adapter
With a commitment to provide  top-notch customer service and competitive prices, Audio Shop Nepal is the go-to destination for many audio enthusiasts in Nepal looking to purchase Shure products.