Description
Mixing will become easier than ever, thanks to the PreSonus FaderPort 16. This 16-channel control surface supplies you with 100mm motorized, touch-sensitive faders that handle effortlessly and follow automation precisely. Enjoy all the standard channel controls, such as level, pan, solo, mute, and record arm, and a full set of digital scribble strip displays also help to keep you on track. The FaderPort 16 features native support for PreSonus Studio One, and support for HUI and Mackie Control Universal protocols means that you can use it with virtually any DAW. If you want to gain hands-on control over your software, the PreSonus FaderPort 16 delivers.
Rely Less on Your Keyboard and Mouse
Work faster with dedicated transport controls
The main transport section of the PreSonus FaderPort 16 is extremely convenient. In addition to all the standard transport controls, you have general session controls such as undo/redo, solo/mute clear, track management, and more, plus you can switch automation modes instantly.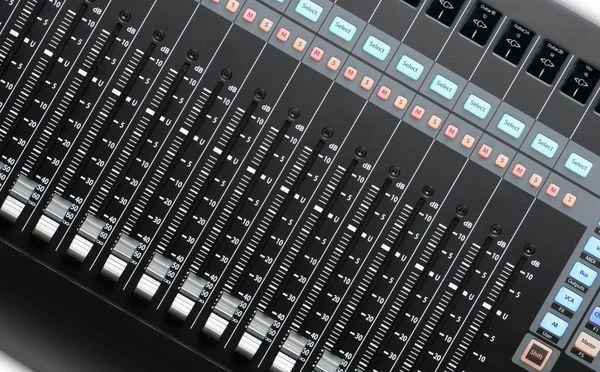 Manage complex sessions with Session Navigator
FaderPort 16's Session Navigator handles important tasks such as track scrolling, channel banking, and navigation needs. Dedicated buttons make it easy to arm tracks for recording, view buses and VCAs, and more. Eight programmable User buttons allow you to put your most-needed DAW functions right where you need them.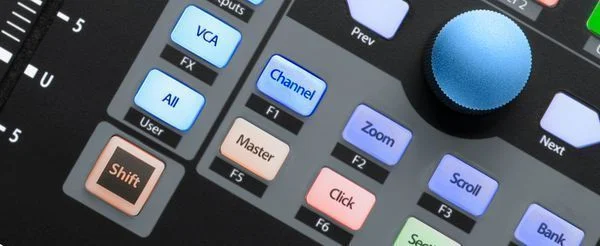 Edit plug-in settings from your control surface
FaderPort 16 allows you to use the faders to edit common plug-in settings and bus sends — you'll find yourself reaching for your mouse less and less.
Superb software package included
Your purchase includes Studio One Artist and everything you need to start recording via your computer. Plus, to take your recordings to the next level, you get the Studio Magic plug-in suite. This extensive collection of popular plug-ins includes emulations of classic studio gear from legendary manufacturers, adding hundreds of dollars in extra value. Punch up your mix bus with the Brainworx bx_opto compressor, add ambient reverb with Lexicon MPX-i Reverb, fire up transients with SPL's Attacker Plus, and much more. And since these plug-ins are available in AAX, VST, and AU formats, they're compatible with any DAW.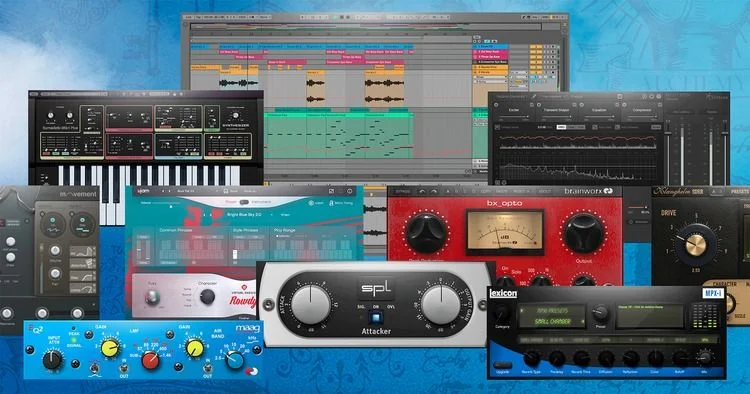 PreSonus FaderPort 16 Features:
Motorized control surface for Mac and PC
Mix with precision via 16 touch-sensitive, 100mm motorized faders
Identify channels at a glance via 16 high-definition scribble strips
General session controls include Undo/Redo, Arm All, Solo/Mute Clear, and Click On/Off with tap tempo
Session Navigator controls include Track Scrolling, Channel Banking, Timeline Scrolling, and more
Channel controls include Level, Pan, Solo, Mute, and Rec Arm
Automation controls include Touch, Latch, Trim, Write, Read, and Off
Faders can also control common plug-in settings, bus sends, and pan position
Native support for Studio One DAW software, with HUI and Mackie Control Universal support for other DAWs (Studio One Artist is included)
Connects via USB 2.0
Footswitch input allows for hands-free start/stop of transport (footswitch not included)
Packaged with the complete Studio Magic Plug-in Suite — a collection of awesome plug-in emulations of classic studio gear
With a commitment to provide  top-notch customer service and competitive prices, Audio Shop Nepal is the go-to destination for many audio enthusiasts in Nepal looking to purchase Presonus products.